Hello Wise Chat users,
Have you ever used Elementor plugin to design your page? Then we have fantastic news for you. Our development team has just arrived with news about integration with Elementor. It's available from now on. This means when you start building your page from widgets library available in Elementor you will see that there's a separate widget also for Wise Chat. This will help you to implement Wise Chat directly from Elementor with just a drag and drop action. You may also use basic configurator for Wise Chat functions accessible directly from the side bar menu.
Have a look how it looks inside Elementor: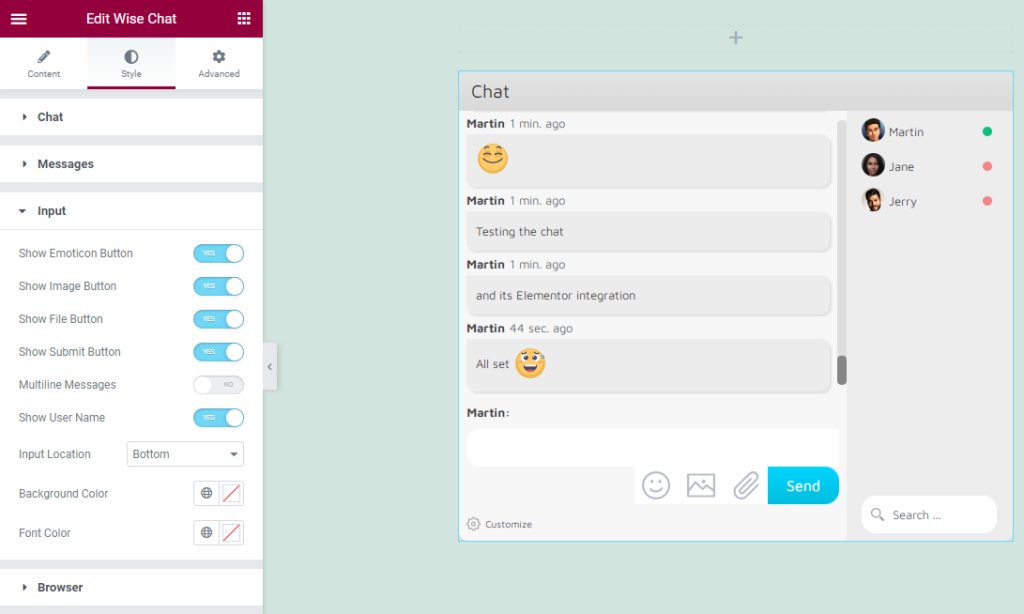 And now the best for last: Elementor integration refers to both versions of Wise Chat: Free and Pro.
If you have any further questions or you need any assistance with Wise Chat, here's a link to our support.
We will be happy to help you.
All the best,
Your Wise Chat Team