Wise Chat Pro and BuddyPress groups integration.
BuddyPress is an amazing plugin that helps to build social networking websites based on WordPress. Among its many features like news feed, profiles, friends, groups there is a natural need for some kind of real-time communication service. Wise Chat Pro offers such facility. It integrates with BuddyPress groups. All group members gain access to the chat channel which is dedicated for each group exclusively. Additionally, it is possible to give administrators or mods Wise Chat Pro moderation permissions.
How does it work?
1. Enable BuddyPress support feature in Wise Chat Pro general settings: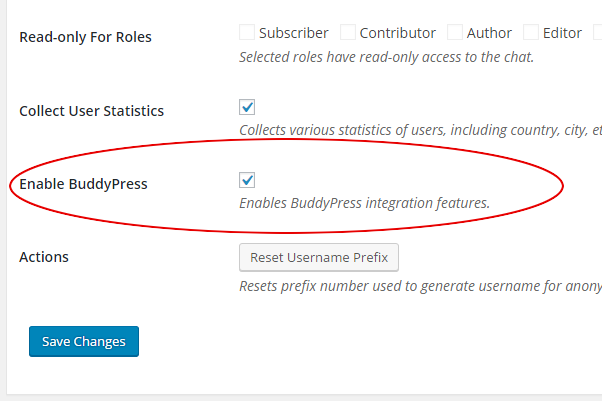 2. Enable User Groups in BuddyPress settings: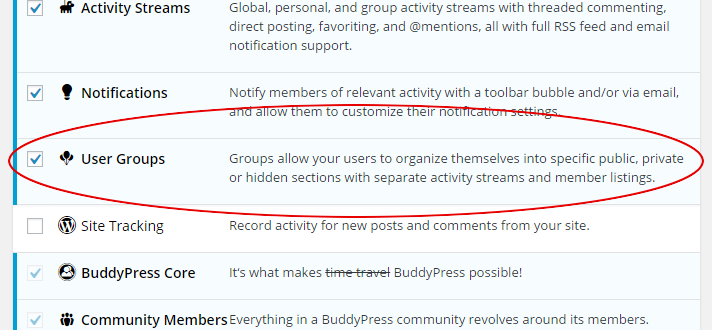 3. After the two settings are turned on pick one of your BuddyPress groups, log in as administrator of this group and go to "Manage" tab on the group's main page. You will see "Chat" tab in the group's secondary menu. Click on this tab, select "Enable Chat" option and save the changes.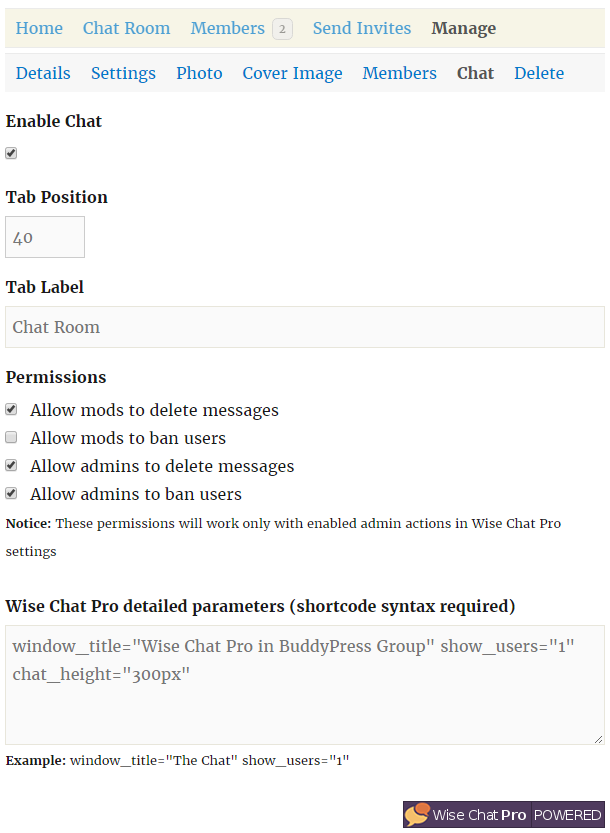 4. From now Wise Chat Pro is enabled for this group. All members who have access to the group will gain access to Wise Chat Pro after clicking on "Chat" tab in the main menu of the group. Each group utilizes its own separate chat channel. In the following example we set a custom name for the tab. We named it "Chat Room" (see the previous step).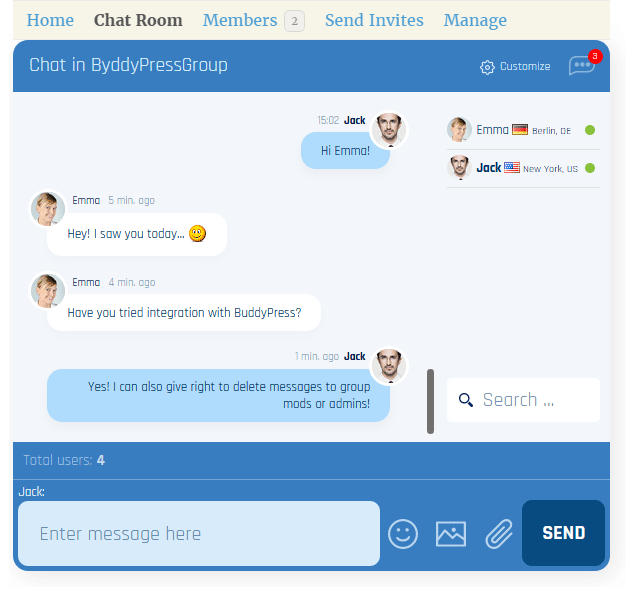 Moderation
1. BuddyPress integration allows to give moderation rights to group's administrators or mods.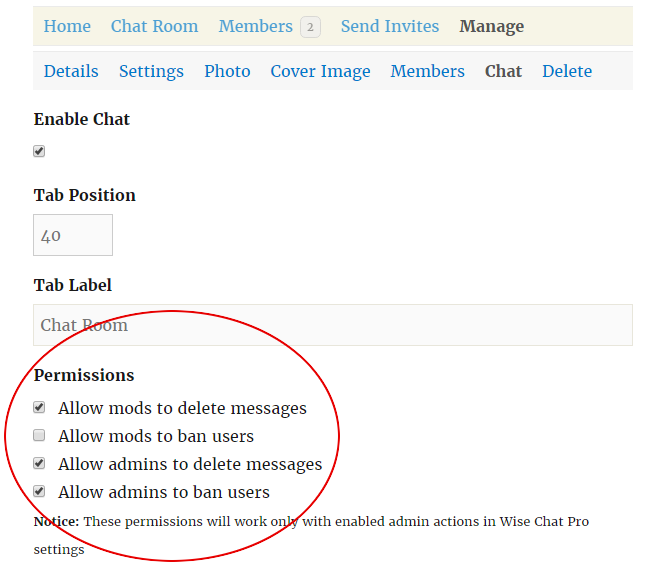 2. If you have moderation permissions you will see corresponding buttons for moderation: